We are delighted to offer our venue for your special occasions.
Our dedicated team is committed to making your event as special as we can for you.
Whether you're planning a birthday celebration, a work lunch, or a family gathering, we are here to cater to your needs.
Our versatile space can be tailored to suit your event, and our menu can be customised to meet your needs.
Private Dining and Parties at Greens
Greens has a private room on the first floor perfect for dinner events and parties. ideally for 15-20 people while more can squeeze in and often do.
We like to work closely with you and create a bespoke package depending on your requirements. 
20 can sit on a square dining table while bigger parties split into two or more tables depending.
Popular of course around the Christmas celebrations but available all year round on request.
A more casual affair involving mingling and dancing works well too with similar numbers feeling comfortable in a warm and fun atmosphere. We can set up drink stations in the room on arrival and/or provide waiter bar service through out your event. Nibbles and anti pasti style platters are available again on request. 
Please call or contact us to enquire.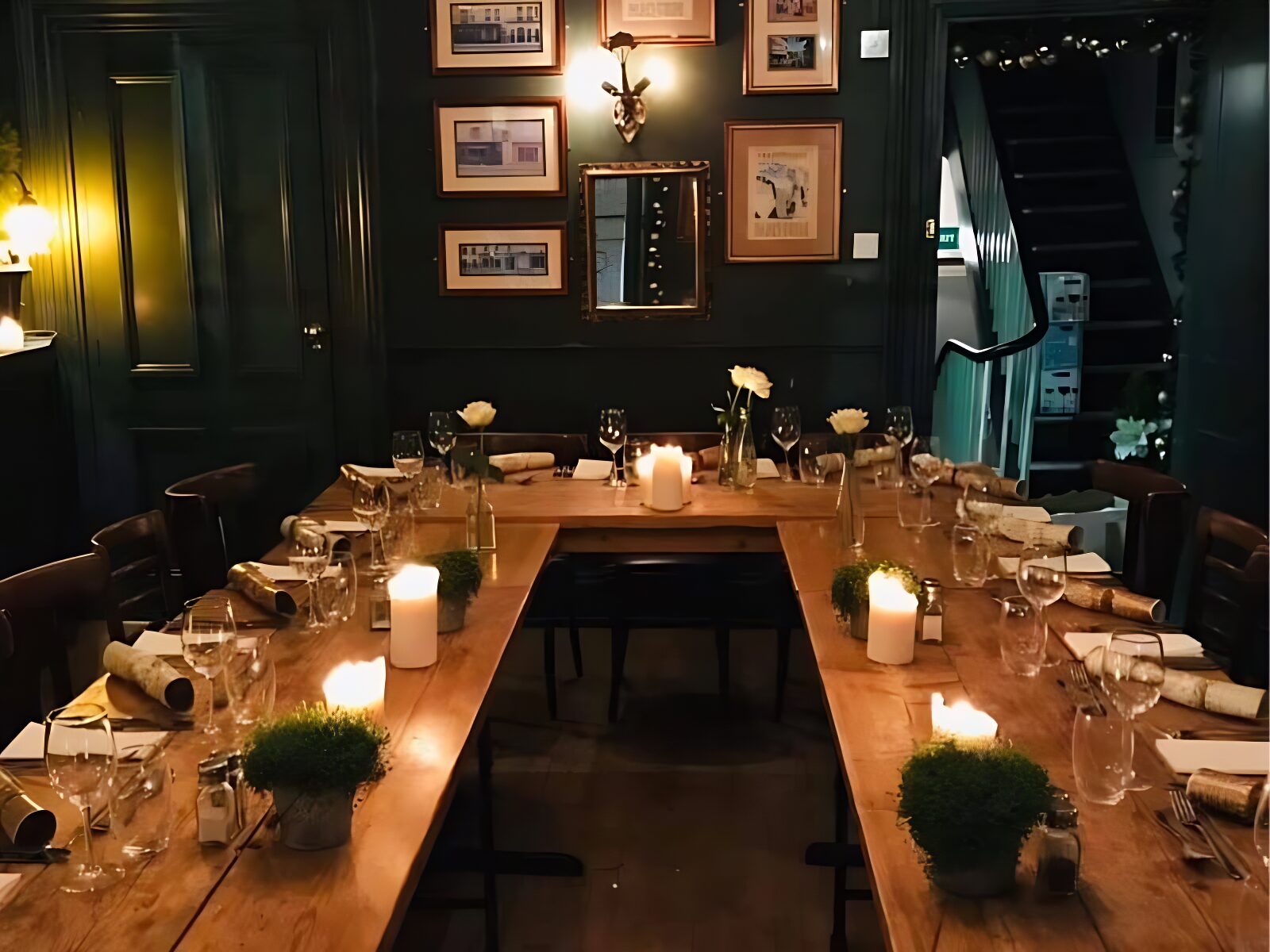 "5* service as always. Greens never let's you down. Great atmosphere, fabulous service, great value on all levels. Staff team are exceptional"
So, if you're planning a special event, why not let Greens Bar and Kitchen make it an occasion to remember? With our exceptional food, drinks, and cocktails, coupled with our commitment to providing excellent service, we're confident that your event will be a hit.

At Greens Bar and Kitchen, our dedicated staff are on hand to look after you and aim to make sure you have a great time, every time.
Join us at Greens for Prosecco Wednesdays! Indulge in 2-for-1 Prosecco offer all day long. 
Booking a private event at Greens Bar and Kitchen - let us do the work for you and take care of your special event.
We invite you to give us a call on 01962 869630 to make reservations and secure your table. Whether you're looking to enjoy Brunch or Lunch, our team will offer a warm and friendly welcome.
Sunday's at a greens are all about family, friends, good food and a good Bloody Mary.
Sunday roast, served with roasted potatoes, carrots, parsnips,Yorkshire pudding and our famous cheesy greens.
Allergies or Intolerances
Please let us know if you have any allergies or intolerances - we're committed to ensuring everyone can enjoy our offerings safely.